Founders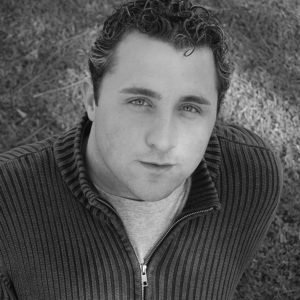 Nathan Prince   Founder/President/Director
Nathan Prince (Producer/Director) • Since 1991 Nathan has been heavily involved with productions including, but not limited to producing, directing, grip, electric, special effects, acting, singing, dance and stunts. Nathan is employed as Stage Manager for the Redlands Community Music Association (RCMA), as well as the Associate Producer/Technical Director at LifeHouse Theater.
At the Redlands Bowl he has been on production staff (his roles include Assistant Director, Creative Consultant and Production Coordinator) for "Mary Poppins", "The Sound of music" (twice), "Annie", "Wizard of Oz" (twice), "Beauty and the Beast", "Cinderella", and "Anne of Green Gables" and Oklahoma (Co-Producer/Director). Nathan has also performed in many productions throughout Southern California. As Stage Manager for the RCMA, he is constantly working with production staff and talent to ensure the production reaches the high expectations set by the RCMA.
A few of his favorite directing credits include Man of La Mancha, The Hunchback of Notre Dame, Count of Monte Cristo, A Christmas Carol, and his biggest success to date…Oklahoma.
As a well round individual, Nathan is always proud to work with creative teams in whatever role necessary to get the job done with high standards and excellence.
---
Steve Simons   Founder/CFO
Steve Simons (Producer) • Steve was raised in a performing family. His mom was one of the leading operatic sopranos in the county and his Dad sang with some of the top names in jazz music. While he has performed on stage over the years, his passion has become the producing of high quality theater. In whatever role he has played on a production team, his drive is to make it the best show ever. He has directed numerous stage productions including "Annie", "Anne of Green Gables", "Secret Garden", "Aladdin", "Wizard of Oz", and on production teams for"The Sound of Music" and "Mary Poppins and most recently Co-Producing Oklahoma at the Redlands Bowl.
Steve's years of serving in varied roles within the theater community as well as his years of managing diverse business organizations makes him uniquely qualified to oversee the business side of LPCLO.